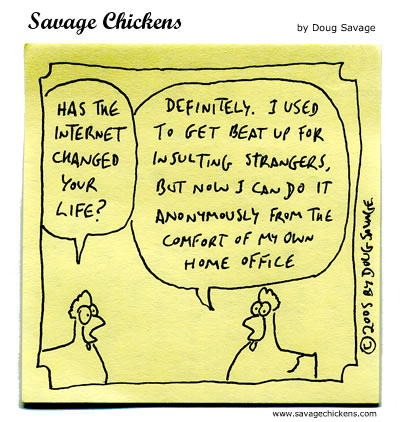 Found a new site that is worth a daily visit: SavageChickens.com. The author, Doug, has drawn cartoons since a kid. He seems to have the same sense of humor as Gary Larson and does a good job in Larson's stead. I still think Larson is the best, but Doug's chickens are a great substitute.
So check out the savage chicken cartoons and add the feed to your reader for some fun entertainment.
I found out because of the WonderDawg.