This is quite interesting to me. If you are into music theory, a DJ, or just a fan of music mashups (like I am), a guy named Mark Davis created this chart to help figure out what songs go with other songs based on their key.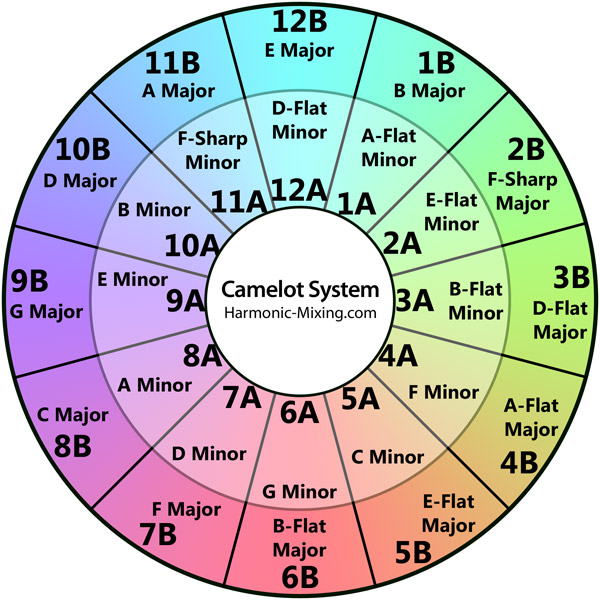 On the Camelot wheel, each key is assigned a keycode number from one to twelve, like hours around a clock.

For the first mix, we recommend mixing two songs that have the same keycode, like 8A and 8A. It will sound like a professional mash-up made in the studio, even if you are mixing on live DJ equipment.

Many professional DJs move around the Camelot wheel with every mix.

To select a compatible song, choose a keycode within one "hour" of your current keycode. If you are in 8A, you can play 7A, 8A or 9A next. If you are in 12A, you can play 11A, 12A or 1A. This mix will be smooth every time.

You can also mix between inner and outer wheels if you stay in the same "hour." For example, try mixing from 8A to 8B, and notice the change in melody as you go from Minor to Major.